We are a quiet but intrepid tribe, those of us who are in the growing number of parent caregivers.
We are the I'm Coming Soon Platoon.
I've refrained from posting much about my summer journey: taking care of my 92-year-old mom with dementia and heart disease and a father with Parkinson's Disease who turned 94 on Nov. 17. Perhaps their challenges are private. But I now know the pharmaceutical department at the Meier store in Aurora like the back of my hand. Nitrile exam gloves? Aisle 4. Personal cleaning wipes: Aisle 2. I know as much about hospice care as I know about the '69 Cubs.
What has happened to me this year came from a higher place I cannot explain.
I left my job of 29 years in March.  I finished my book "The People's Place (Soul Food Restaurants And Reminisces From The Civil Rights Era To Today)," due in October on Chicago Review Press. I handed the book in on Friday, Aug. 8.  On Aug. 10 I was wheeling my Mom into the emergency room.
Again.
She spent eight days in the hospital with assorted ailments. Three days before her discharge I was with her to watch radiologists stick a long needle in her spine. This procedure was necessary to drain the fluid that had gathered between her heart and her lung. After I was done squirming in my chair one man held up a clear bag which was about the size of a Neiman Marcus purse. The bag was filled with fluid. They told me the fluid would come back soon. "She's got about two or three weeks," the young hospitalist told me on the day of her discharge.
And we were off to home hospice.
And we're all still here.
Hospice includes removing the patient from medication. My Mom was taking at least 15 pills. And she got better. I've tried to respect her wishes and her extraordinary will.
She will signal us when she wants to travel in another direction.
To have the summer off to take care of my parents evolved into one of the greatest gifts of my life. There were tears. There was a meeting with the minister. There was a trip to the funeral home.
But there have been laughs. Flowers. And music. My Mom remembers the words to Frank Sinatra's  "Too Marvelous For Words," although she did not take my bait on dressing up like Tony Bennett and Lady Gaga for Halloween.
We caught escaped moments without a net.
I could not have devoted so much time to each of my parents if I had a regular job.  I'm the only family member in the area. My brother made trips up from Nashville, Tn. when he could. And, although I get the idea of living in the moment, there's a chance we can l be together for the holidays. The 24-hour caregivers are great and I gave one of them a DVD of "One Flew Over the Cuckoo's Nest," one of my all time favorite movies
I now feel recharged enough to also turn around and move forward with my own life.
I burned through my buyout and book advance. I'm broke but fulfilled.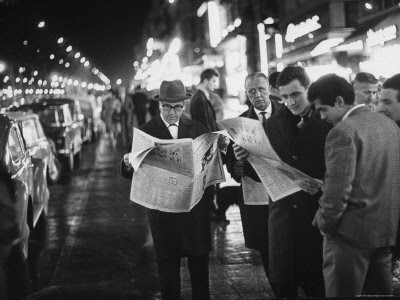 At 10 p.m. Dec. 6 I'll begin a live Saturday night "Nocturnal Journal" variety show on WGN-AM (rebroadcast on podcast and iTunes). The two-hour show will revolve like a Lazy Susan around roots music, weird music, supper club music, backroads travel, tiki bars, world music, old diners, rhythm and blues and Merle Haggard; all kinds of the stuff I did at the Chicago Sun-Times. I'm not a big talker but expect lots of guests and in-studio musicians.
L.C. Cooke, the deeply soulful brother of gospel-soul-pop singer Sam Cooke will be our leadoff guest. His benevolent spirit will send us on our way.
We will talk about "The Complete SAR Records Recordings," my favorite reissue of 2014. Between 1960 and 1964 L.C. cut 14 tracks under the supervision of Sam Cooke. We will be giving away a few copies of the 18-track CD to listeners, courtesy of ABKCO Records.
Rick Wojcik, owner of the Dusty Groove record store will be another in studio guest for opening night. I live within walking distance of Dusty Groove, 1120 N. Ashland and spend way too much time there. Dusty Groove is a gracious sponsor of "Nocturnal Journal" and I'm sure we will be discuss holiday shopping. One of my best finds of the year at Dusty Groove has been the 6-CD import box set "Calypso Craze (1956-57 and beyond)" with a DVD and 170-page hard cover book.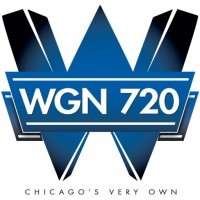 Other in studio December guests month include Gene "Daddy G" Barge (Dec. 13) Robbie Fulks (Dec. 20) and ChristmasCurators John Soss and Andy Cirzan spinning holiday music on Dec. 20. Any other segment ideas? Email me at Contact@davehoekstra. 
Gratitude to Jonathon Brandmeier, Todd Manley, Bob Sirott and Marianne Murciano for the encouragement. Thanks to Robert Feder for the kind words. And thanks to all the social media support. I hope we can live up to it.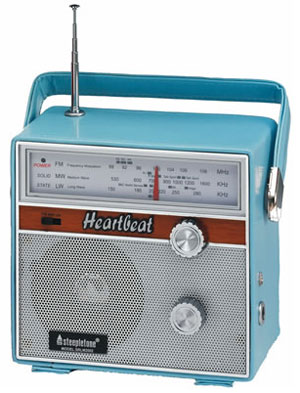 Away from radio, we're working on our home grown documentary pilot on the atmosphere and community that informs the music of the Springfield, Missouri region. (Like Les Blank with no financial backing.) This idea was hatched through numerous interviews I did with Springfield bassist and studio owner Lou Whitney over the last 10, 15 years. (A couple of them are cataloged on this website.) Besides music over the years we talked about religion, Route 66, cashew chicken in Springfield and the challenges of being a Cubs fan in Missouri.
Lou's death from kidney cancer in October inspired me to finish this book and documentary of atmosphere and community. Lou is with us every step of the way. Already I owe thanks to Lloyd Hicks (Springfield drummer and historian), Chris Ligon, Heather McAdams (our narrator) , Victor Sanders (film editor), Lance Tawzer (former Material Issue bassist who is book designer and editor), Rene' Greblo (photographer-sound man) Tom Vlodek (cameraman) for believing that the confluence of weird spirits on the Ozarks may only be equaled by Memphis, Tn. and New Orleans.
Before Lou's Nov. 9 euphony service at the Savoy Ballroom in Springfield Eric Ambel, Scott Kempner, Andy Shernoff, Mary McBride, Vance Powell, Mark Bilyeu and Vicky Self were all gracious enough to sit down for on-camera interviews to accompany the July footage we shot of Lou, Lloyd, Joe Terry and Donnie Thompson.
I hate self-promotion. I only mention the cast to whet your appetite. We're getting there.
And often times you can get somewhere when you allow higher places settle deep into your heart.