Rarely do I tear up at the theater.
Frankly, rarely do I even go to the theater.
But "Naperville," which opened Sept. 6 at Theater Wit, and runs through Oct. 16 at 1229 W. Belmont in Chicago, hit home. And home is the centerpiece of the splendid work from Naperville born playwright Mat Smart. 
"Naperville" is framed by nuance and empathy, characteristics that are key to getting by in urban and suburban living. 
"Naperville" premiered off-Broadway in  2o14 at New York's Slant Theatre Project and New York Theater Review called "Naperville" a "valentine to the heart and soul of the American suburbs."
I grew up in Naperville.
Smart's play is set in a Naperville I never knew, a since-closed Caribou Coffee shop on 95th Street on the far, far south side of town. Naperville's population was about 25,000 when we moved there in 1967.Today, Naperville is home to more than 140,000 people.
"Naperville" tells the story of Howard, a young man who is conflicted about relocating from Seattle to his home town to take care of his mother, who was blinded in a home accident.
While planning a new future under cloudy skies the mother and son cross paths with Anne, Howard's former classmate at Waubonsie Valley High School (where Smart is a '97 grad) who is working on a podcast about city founder Capt. Joe Naper.
The script's connector is Roy, a highly caffeinated spiritual soul who sees people without prejudice and asks, "What is the opposite of faith?"
"Naperville" is merely the setting for universal, provocative questions from Smart, but seeing this work at this time in my life was very personal. Smart even references the same church where we had our parents funerals in the spring of 2015. And yes, my parents still get mail from that church asking for financial donations.
We sold my parents Naperville ranch house last week. Closing is set for the end of September. Last Friday night I spent my final night in the house.  The empty rooms were full of thoughts. Echoes were everywhere. Like a series of magic carpets, my deepest dreams floated out of long shadows.
One small bed remains in my brother's old bedroom. The brown bedroom door was half way open and from the bed I could see swirls of people coming and going: My brother, my nephew, ex-wives, Mom smiling and walking to her piano, neighbors with apple pies, Mom and Dad in their wheelchairs, girl friends, hospice nurses, my dear Naperville friend Steve Lord bringing flowers to my Mom, Dad fetching home movies, Ibach disposing of beer from the Thanksgiving '75 party and gentle people like Roy. Rings of distant circles.
When I was young I was in a hurry to leave all of this and Naperville.
And now I didn't want to go.
The world changed around that small mid-century house on Page Court.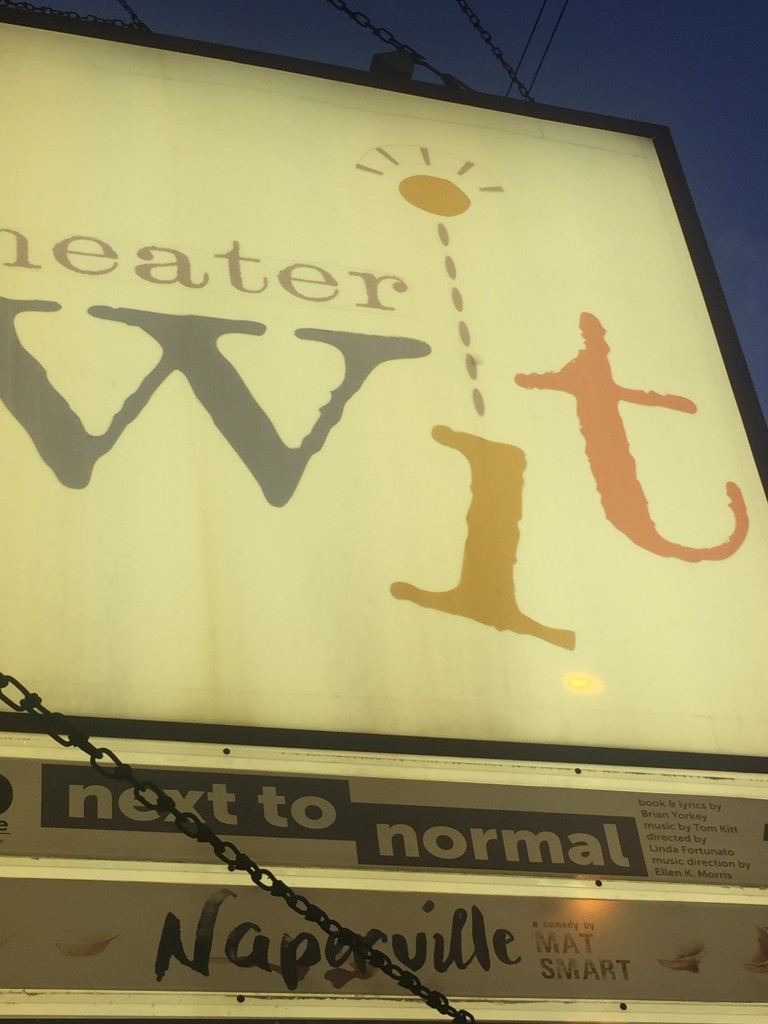 In the Chicago area it has become  popular to take cultural shots at Naperville, often from people who haven't spent much time in Naperville. It is a well-to-do suburb, not unlike Barrington or Northbrook or dozens of others, but maybe Naperville is a better target because it has a funny sounding name. Like Smallville. Or Raunerville. But for better and worse, it has been my Naperville and I have my own set of stories. "Naperville" helped me reconnect with those memories.
I know sincere Naperville doctors, teachers and neighbors and in recent years the ER staff at Edward Hospital. I was stopped by the cops in high school for being a long haired pedestrian and a few years later, lectured by Mayor Chester Rybicki for civil disobedience in having a group of teenagers paint a hippie mural on an old Naperville house to accent the youth center we started. My parents liked to point out that these days there are murals all over downtown Naperville.
Naperville's transient population of professionals and tech workers that frequent places like Caribou Coffee also make it unique. I used to get a kick out of  "Officer Friendly" George Pradel getting elected as Naperville mayor for 20 years. Although Naperville is run on City Manager government, it was the old timers who always put the since-retired Pradel in office because the transient population rarely voted. The beloved folksy figurehead did an excellent job of deflecting the problems of any American city of 140,000 people.
In late July the Tribune (a popular Naperville newspaper name dropped in Smart's script) ran several stories about the viral Facebook post from Brian Crooks, who grew up as one of the minority African Americans in Naperville. His feelings of isolation and injustice are sincere. Yet, none of the stories, including his post, balanced to mention the groundbreaking accomplishments of African American Olympian Candace Parker, a WNBA all-star who graduated from my alma mater, Naperville Central High School. I'm proud to say she's from Naperville.
This is where Smart's "Naperville" excels.
Forward motion must be nurtured. Negativity can become a brush fire.
In "Naperville," Anne's marriage has broken up because her Detroit-bred husband scoffs at all things Naperville. He diminishes her hometown dreams and her passion for volunteering at Naper Settlement  (where I got married and a couple blocks away from where my parents are buried.)
Anne's (Abby Pierce) meltdown in the coffee shop bathroom is sterling: anyone can tear down, but what is it like to build something?
That's what my parents did. Like Napervillians of all colors and religions, they attempted to create a better life for their families. I've lost track of the times I've heard people tell me "I hate Naperville." You know what you should hate? Violence. Sexism. Racism. Traffic on the Eisenhower Expressway.
As I prepare to leave behind a carousel of memories in our modest cul-de-sac home, Mat Smart's  "Naperville" helped me recognize the kindness and individuality that is forgotten when you look at suburbia through a narrow lens.
Look for a discussion with Mat Smart on an upcoming edition of my Nocturnal Journal on WGN AM-720 in Chicago.