MAZOMANIE, WIS.—Every kid who grew up playing Wiffle Ball  understands how the game shapes your imagination. You can create a field anywhere. For me and my brother it was a Cul-de-sac in suburban  Chicago. For others the game was played under the blue heavens of a soybean farm.
You can play the game by yourself. The plastic ball is light and can easily be tossed in the air with one hand while swinging a plastic bat with the other hand. Flying solo it is difficult to swing and miss ( "a whiff"), which is how the game got its name. The batter narrates the action with the scat like voice of his or her favorite baseball announcer.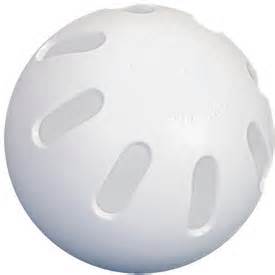 I still have a Rick Sutcliffe- endorsed Wiffle Ball and there's eight perforations in the plastic ball, about the size of a baseball. The box says, "It's Easy to Throw Curves with Wiffle Ball." And it is spelled "Wiffle," not "Whiffle."
Wiffle ball is about escape and improvisation.
It is the jazz of the toy world.
Many years ago on a long night at the Old Town Ale House in Chicago,  jazz bassist John Bany told me, "Jazz is the idea of human freedom  applied to the laws that govern music." That is a metaphor for Wiffle Ball.
Nov. 5 is Election Day.
On line voting concludes for the National Toy Hall of Fame, located at The Strong National Museum of Play in Rochester, N.Y. Wiffle Ball is one  of 12 finalists competing for induction, including Super Soaker,  Twister, the American Girl doll and Teenage Mutant Ninja Turtles–really?  Wiffle Ball is something we all can take a swing at.
To drum up support for the Wiffle Ball I recently drove from Chicago to Rookies  Sports Bar & Grill on U.S. Highway 14 in Mazomanie, about 25 miles south of Madison. Owner Steve Schmitt built a huge Wiffle Ball field behind the bar and people can play 365 days a year, weather  permitting. The field is 105 feet to right field and 85 feet to left field.
I asked Schmitt to talk about Wiffle Ball on my WGN-AM Nocturnal Journal show.
Schmitt is also owner of the Madison Mallards baseball team in the collegiate Northwoods League and the Shoe Box, the Midwest's largest shoe store just up Highway 14.  His inventory is  750,000 pairs of shoes including the beloved Hush Puppies I can't find in Chicago.
Schmitt has the go going.
He opened Rookies in 1998 when the Governor's Bar was put up for sale at the corner of Highways 14 and 78.  Schmitt built the field at the  same time as he opened the bar. He owns the rolling farm land that  is the southern backdrop for the field.
An enclosed dining area overlooks the field where customers eat pulled pork pizzas and grass fed burgers with organic ground beef from Black Earth. The cedar ceiling is plastered with baseball cards and posters.
Rookies features more than 6,000 baseball cards, seen throughout the complex  including the men's bathroom.
Downstairs, the entrance to the field includes  an original turnstile from Comiskey Park in Chicago.
"I wanted a safe family place for kids to come," Schmitt said during  a rainy afternoon tour of the Shoe Box, Rookies and the Wiffle Ball  field. "And be able to hit the ball over the wall where it wouldn't  land in the highway.
"I wanted guys or gals be able to come out here  at the spur of the moment and have a ball. It's  the only artificial infield Wiffle Ball field in America. We light it  up at night like a Christmas tree so you can play all night long.  We'd play in the snow if people want to. People have had birthday and  bachlorette parties here."
Rookies deploys a plastic 12-inch ball, larger than the 9-inch traditional size most kids grew up with. "That's a perfect size because it doesn't carry over too often," he said. 
It's always the notes you don't play.
Schmitt, 68, grew up playing Wiffle Ball in neighboring Black Earth. His parents Bill and Janet Schmitt ran a shoe store in downtown Black Earth (pop. 1,400) where they sold guns, lures, night crawlers and sporting goods on the side. Schmitt bought out his parents in  1974 and specialized only in selling and repairing shoes.
"Growing up we did our sandlot thing six against five," he said. "We had a little Wiffle Ball stadium in a field. Then, in 1960, the back of our house we found the porch and dimensions were a  perfect fit for a ground rule double, the home run. My buddy and I would play.
"He was a big Milwaukee Braves fan.  I was a Cardinals fan  and was (St. Louis announcer) Harry Caray of course. I'd lead off  with (Julian) Javier, (Curt) Flood, Joe Cunningham. I'd mock Bill White's stance. I was fascinated. I was up  29-26 games that year, but my buddy beat me 32 to 30 games. We played  a full nine innings, foul balls and everything, day and night. Those  games probably lasted two hours at least. Off the porch was a ground  double.
"It was the best years of my lifetime."
This was before Game Boys.
During the baseball season every team that visits the Madison Mallards of the Northwoods League also visits the Wiffle Ball field  at Rookies. Schmitt explained, "We're obligated to feed them  pre- game and post- game, put them up in a hotel and do their laundry. A  lot of those guys come out here and burn themselves out."
Schmitt smiled like a Wisconsin fox. He continued, "It's the  ego thing like they gotta hit the Wiffle Ball out. It throws their  timing off for the Mallards game that night. We say, 'Go out there  and have fun and swing for the fences!' The ball doesn't travel out of here too many times unless the wind is coming from the north. It's  also in a hole (flood plain)."
Wiffle Ball history also exists at Bethel College Park in Mishawaka, Ind. where a Wiffle Ball field was built in 1980 complete with six- foot high home run fences. In August, 1980 the First Annual World  Wiffle Ball Championships debuted in Mishawaka, where they remained  until moving to Skokie, Ill. in 2013.
But the magical reach of radio across the central Wisconsin farm fields is what made Schmitt a Cardinals fan.
"I was walking around  Black Earth on a late evening," recalled Schmitt, who was wearing Red Wing work shoes. "I had been listening to  Lou Boudreau and Vince Lloyd (out of WGN-AM in Chicago), Earl  Gillespie (another "Holy Cow" announcer at WTMJ in Milwaukee). All of a sudden KMOX in St. Louis raises their wattage at a certain time and  Harry Caray almost jumps out of the broadcast booth. Who the hell is this guy? So I send a letter to the St. Louis Cardinals in St. Louis,  Missouri. No address. No zip code. 'I'm Steve Schmitt, nine years  old, I'm a Cardinals fan.' They send me back four by sixes of Wilmer  'Vinegar Bend 'Mizell, Al Dark, Bill Virdon, Stan Musial. I was hooked. 
"I've never said anything bad about that organization since."
Besides Wiffle Ball, Schmitt has been involved in minor league baseball in Madison since 1994. The Springfield (Illinois) Cardinals of the Midwest League relocated to Madison where they became the Hatters. "I wanted to see baseball in Madison," Schmitt said as he drove a  green Land Rover affixed with the Madison Mallards logo. "I wasn't sure at first. The franchise fee was $125,000. I thought I'd try it. Now its a million bucks. My theory is if you don't try it, you'll  never know if it works.
"In 2000 I was involved with seven, eight  other guys who brought a professional hockey team to Madison. They  were the Madison Kodiaks. It was owned by the county so they took all the profit. We got out of it but I learned so much through the other owners. We could never come to a decision, we never did anything but I had a great time."
"So I brought in the baseball team: first five games, 174 people then  250 people. The last game of the year it was 2,000. It jumped to  4,000. Now we average 6,285 people. We have a good front office. We  treat it like a state fair. You come in the front gate and it's a family thing. There better be something for you to do every 20 seats."
In 1996 the Hatters became the Black Wolf of the  independent Northern League. Jimmy Buffett was a part owner of the team during its inaugural season.  When the Hatters left in 2000 for  Lincoln, Neb. Schmitt struck a deal with the Northwoods League. The wood-bat league runs from June to late August.
Former major leaguers such as Ferguson Jenkins, Vida Blue and Rollie Fingers  have played in charity alumni games at Warner Park in Madison. Late greats like Robin Roberts and Andy Pafko visited the Shoe Box.
Jazz pianist Ben Sidran is from Madison. I bet he likes Wiffle Ball. In 1997 my pals The Skeletons closed out their fine "Nothing to Lose" CD with the love ballad "Whiffle Ball." ("Anyplace..someplace..")
Schmitt made many of his baseball connections through the late New York Yankees -Los Angeles Angels pitcher Ryne Duren, who was from Cazenovia, Wis.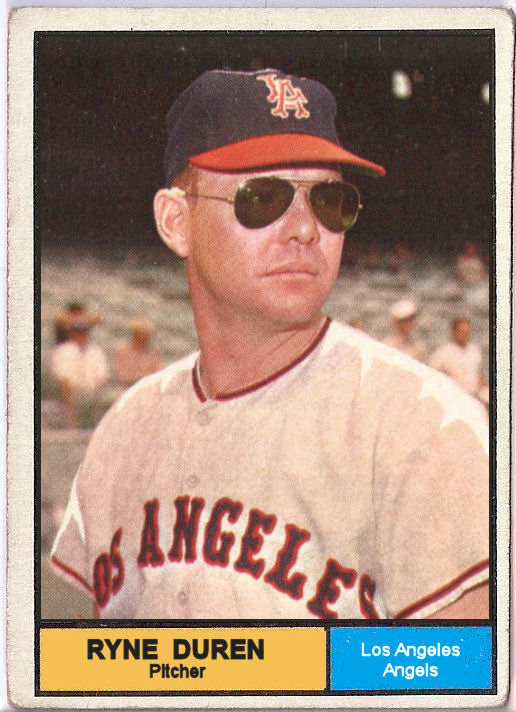 "Ryne was a buddy of mine," he said. "I was with him when he died in hospice in Florida. They called me down. He'd take me to the BAT (Baseball Assistance Team) dinners at the Marriott Marquis in New York. There was a ballplayer at every table. Then he'd have Pat Maris (Roger's wife) call me. There's no end to it. I just saw Maury Wills, what a good guy. Ron Kittle just bought a couple pairs of shows. He was on his way to Minnesota to see  (Hall of Fame pitcher) Bert Blyleven and then on to Sturgis (South Dakota)."
"The day (Packers receiver) Robert Brooks decided to get out of football, he went AWOL. Nobody knew where he was. He suddenly walked  in the Shoe Box. Someone asked him, 'What the hell are you doing?' He said, 'My family, my life… I  had to go somewhere. I was in the  parking lot of Lambeau Field (about 160 miles north of the Shoe Box) and just went for a ride. By the time I got to the Shoe Box I decided to retire. We love all these guys."
What's not to love about Wiffle Ball?