It should not come as a surprise that Bob Dylan loved Calvert De Forest, a.k.a. Larry "Bud" Melman.
Melman was an everyman David Letterman character with jiggly jowls and huge Harry Caray glasses that blurred boundaries between image and reality, just as Dylan does.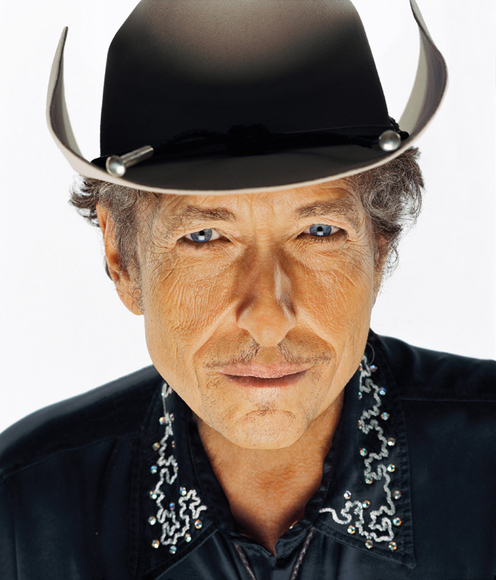 Melman was often placed within an incongruous setting–always a key to a fun time. Something like Dylan doing an album of obscure Frank Sinatra songs.
In his 2009 memoir "We'll Be Here For the Rest Of Our Lives–A Swingin ' Show-Biz Saga" "Late Show" bandleader Paul Shaffer wrote that Dylan was fascinated with Melman.
"He mentioned he always saw Larry Bud [walk on] with those gorgeous models," Shaffer told me in 2009. "Dylan said, 'Why is he with those chicks?' It is as simple as that."
Melman made his name  during the 1980s "Late Night With David Letterman" run on NBC. Back then Dave had a bigger budget, sending Melman off to South America in a Winnebago to harvest his unfiltered observations on culture and food. Back on his home turf Melman once distributed hot towels to grimy travelers at the New York Port Authority bus terminal.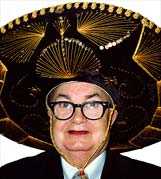 When Dave moved to CBS from NBC in 1993, NBC said "Larry 'Bud' Melman' remained as their intellectual property. Dave simply continued to bring De Forest on stage at the same wide-eyed character, except he was "Calvert De Forest."
On the May 13, 1994 "Late Show" Dave promised that Johnny Carson would deliver the Top 10 list. De Forest appeared as "Johnny Carson." Just after De Forest waddled off the stage, the real Johnny Carson appeared. It would be Carson's final television appearance.
De Forest died in 2007 at the age of 85.
I'm gonna miss you Dave. I'm pulling for "Like a Rolling Stone" tonight.
Or "You're Gonna Make Me Lonesome When You Go."