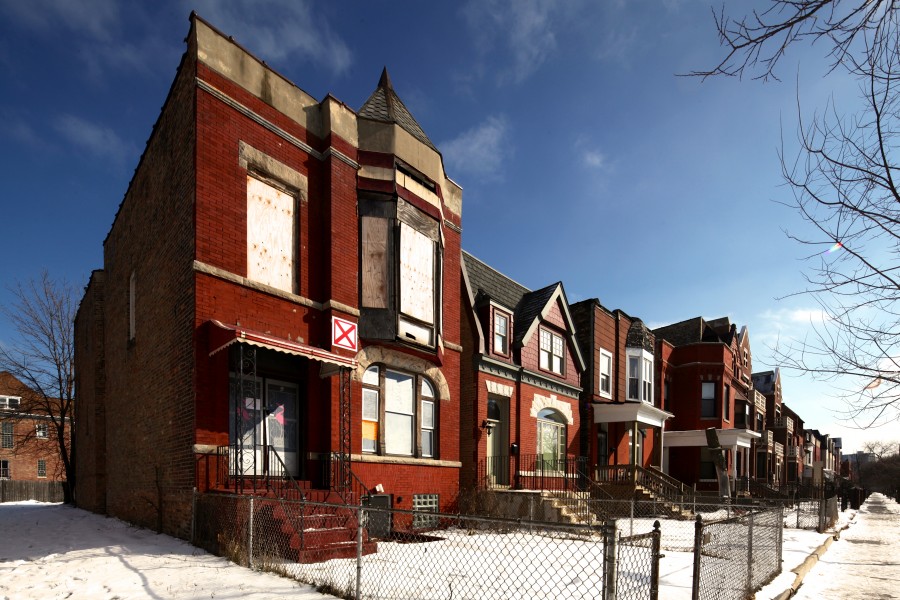 The historic Muddy Waters house is rolling and tumbling into another chapter.
On Friday Larry "Mud" Morganfield, the oldest son of Muddy Waters and long time Chicago music attorney Jay B. Ross are scheduled to place an offer on the vacant home at 4339 S. Lake Park.
Waters (a.k.a. McKinley Morganfield) lived in the house between 1954 and 1974, the fertile years of the merging of blues and rock n' roll. The house has been listed for a $100,000 short sale.
The Muddy Waters house was built in 1879. It was on the Landmark Illinois 2013 Ten Most Endangered Historic Places list.
Ross said that if the bank accepts the offer, the group has 90 days to raise a minimum $120,000, which would also cover liens and closing fees. Donations are accepted at Morganfieldfoundation.org.
"Enough is enough," Morganfield said Thursday in a conference call with Ross. "I called a handful of relatives from Rolling Fork, Miss and my brother Big Bill (Morganfield, Blind Pig recording artist) and asked Mr. Ross to spearhead this for us. We want to save the property."
The house could be the same kind of tourism magnet for Chicago as was the early days of Graceland for Memphis or the still lively Louis Armstrong House in Queens,  N.Y., which should be a model for the Muddy Waters House.
Muddy jammed with his piano player Otis Spann and drummer Willie "Big Eyes" Smith in the basement of the house. Howlin' Wolf stayed briefly in the North Kenwood home before finding his own pad. Chuck Berry visited the house and Mike Bloomfield held court with Muddy in the living room. All that was electric mud.
Ross said, "We have a tall mountain to climb. The alderman has to help us get a zoning variation if we want an educational center and a museum to be part of the house. But most people realize the importance of Muddy Waters to Chicago, to Illinois, to the United States and the world."
This is where I get as mad as a Delta catfish in a barrel.
On Thursday the Sun-Times and Tribune featured reports of the city's excitement about a potential George Lucas Museum. What does George Lucas have to do with Chicago? That won't stop Mayor Emanuel from establishing a "task force" to identify sites.
Where's the "task force" for the Muddy Waters house? The Chess Records studio, still one of the city's most untapped musical sites. The mythical Chicago Blues Museum? A Gospel Music Hall of Fame?
Chicago should be ashamed of the way it treats  its deep musical heritage. City of Chicago Cultural Historian Tim Samuelson told me the Muddy Waters house is the most historically significant home in Chicago.
And it sits empty and boarded up.
There is currently an effort in St. Louis to have a historic plaque placed on the downtown site where the prostitute Frankie shot "Johnny" and became the blues standard "Frankie And Johnny," covered by Lead Belly, Mississippi John Hurt and many others. That site is actually on a concourse near section 102 or 103 of the new Scottrade Center, according to Bill McClellan of the St. Louis Post-Dispatch.
Earlier this week Ross reached out to Dylan Rice, Director of Creative Industries-Music for the City of Chicago's Dept. of Cultural Affairs & Special Events.  "Any time someone has a plan to celebrate an iconic Chicago blues legend like Muddy Waters, I think it's fantastic and very exciting," Rice told me in a Thursday e-mail. "As a legacy genre, Chicago blues keeps inspiring the masses all over the world. I look forward to learning more about their plans."
The late Willie "Big Eyes" Smith lived next door to the house. In a 2006 interview he told me, "With his experience in real estate, Leonard Chess [of Chess Records] looked the house over to make sure it was in good shape." The house later featured outer storm doors with aluminum grilles with flamingos and Muddy's name cast into the bottom. In the 1970s Muddy modernized the house, replacing the original wood porch with the metal canopy that remains today.
Chandra Cooper, a relative of Waters is sole owner of the house. Foreclosure activity began in the fall of 2012. The four-bedroom house was sent into Cook County Housing Court in the spring of 2013. The non-profit Neighborhood Housing Services (NHS) was appointed receivers of the house and had exterior repairs done on the north and south brick walls.
Over the summer Cooper's attorney Erik Miles issued the statement, "Ms. Cooper's intent is to preserve this historic landmark, which the entire community enjoys."
Last fall Waters' grandson Steven McKinley Monson launched a noble online fundraising campaign to save the house and held a Waters tribute at the Checkerboard Lounge in Hyde Park. His plans stalled.
Ross said, "The family is not as close as one would hope they would be."
Morganfield added, "Muddy was 'The Mojo Man' but there's Bill, there's me, Roslyn, my sister Mercy in New York City, Joseph Morganfield and kin folks in Mississippi and California. And my step mom Marva. " Morganfield, 59, lives in his native Chicago.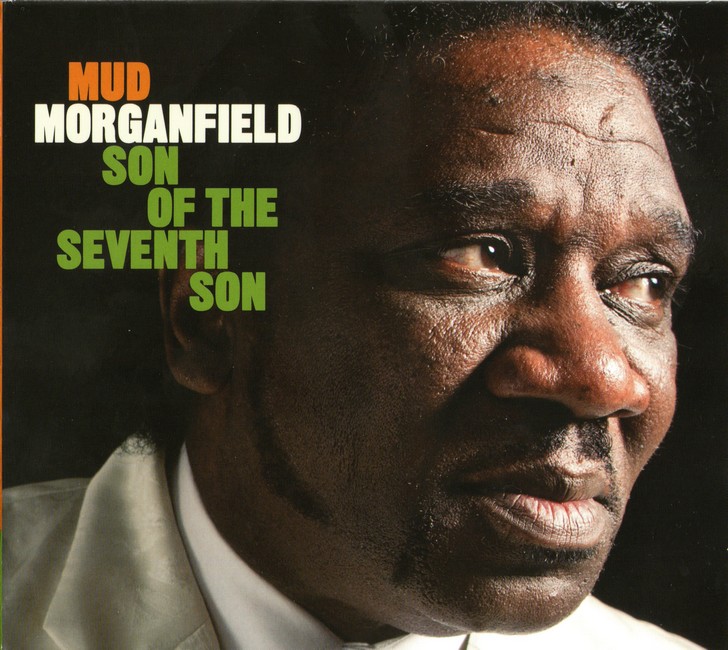 Ross has been practicing law for 46 years and has represented more blues artists than any attorney in America. He has handled the estates of Bessie Smith and Thomas A. Dorsey as well as Chicago soul singer Gene Chandler and the late James Brown for 15 years.
Muddy Waters was his first major client. "He introduced me to Willie (Dixon), who I represented and to Albert King, who I represented and Junior (Wells)," Ross said. "We were together 15 years. I personally owe him so much."
Ross said he is trying to reach out to the Rolling Stones representatives through a client who works with James Brown's estate. Mick Jagger co-produced the upcoming James Brown biopic "Get on Up" and certainly Keef could drop a few bucks as a nod to one of his musical mentors.
"We have a couple people in town who are considering lending us the money so we can acquire the house immediately," Ross said. "Then we can worry about zoning and rehabbing later. The key is to get a lock on that house before some third party sees the potential and tries to buy it out from under us."
Morganfield said, "Wouldn't that be a shame? No one tried but Muddy's grandson and myself."