Any passionate Chicago Bulls fan would recognize the forever young looking African-American passing out towels and soaking up blood, sweat and tears  behind the home bench. I saw this gentleman as a fan in the 1970s and he was in the house in 1990 when I covered the Bulls for the Chicago Sun-Times.
In the early 1990s I had a chance to talk to Joe Lee, who was the Bulls equipment man since the franchise's birth in 1966.
Wanting to sit down with Joe Lee is what made me "different" in the eyes of some observers. Wink-wink.
But I learned about Mr. Lee's gentle soul and his love for music that went beyond doing post-game laundry with equipment manager Johnny Ligmanowski.
Mr. Lee died on Aug. 4, three days before  his 78th birthday. He had been battling declining  health.
During the 1990s Mr. Lee worked for the city's Department of Streets and Sanitation. He had been a groundskeeper for the Chicago Park District. Mr. Lee was also a part-time mobile disc jockey known as "The Golden Lion" and worked all Bulls home games. "He hurled garbage during the day and comforted Michael Jordan in the evenings," his cousin Charles E. Newman wrote me on Aug. 12, the day of Mr. Lee's memorial service.
Music was the great common denominator for Mr. Lee.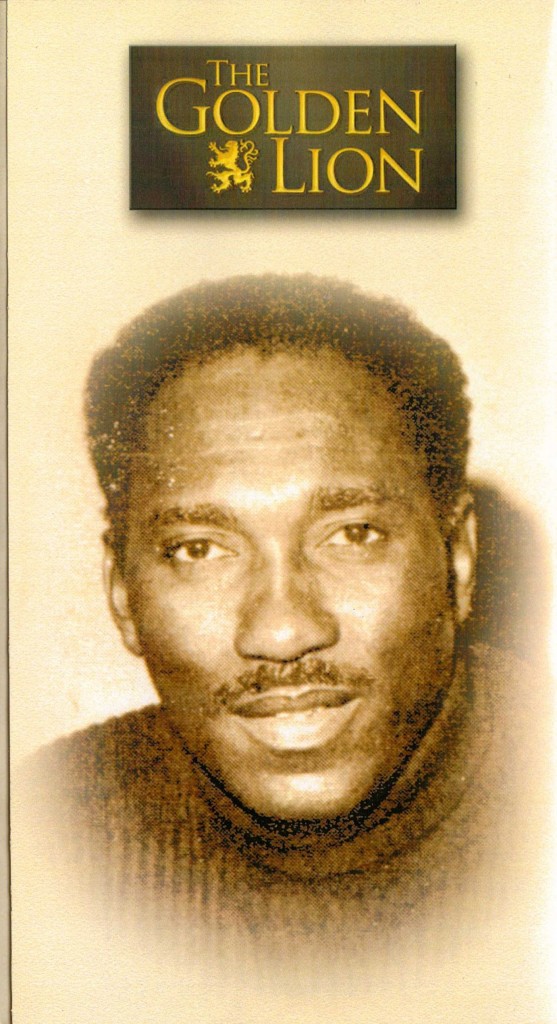 In an early 1990s conversation he told me he made a mix tape of Motown and jazz-organ music of Jimmy Smith for Bill Cartwright. Michael Jordan received a contemporary rhythm and blues tape featuring Whitney Houston and Patti LaBelle. He made a rap tape for Scottie Pippen.
A few days before I visited his home, Mr. Lee had spun records at a Bobby "Blue" Bland-Johnnie Taylor concert at the Sabre Room in suburban Hickory Hills. He loved James Brown and the JB's and included the Godfather of Soul in many of his mix tapes.
Mr. Lee lived on the south side. His basement was jam packed with stereo equipment, blues and jazz records and speakers. An upstairs room was devoted to Bulls memorabilia: a couple of sets of gym shoes that were gifts from Jordan, his championship rings and five handmade cardboard scrapbook posters that traced back to the beginning of the Bulls franchise.
Mr. Lee was a fan, no doubt about it. He showed me snapshots of ex-Bulls Jerry Sloan, Randy Ayres, draft bust Tate Armstrong and even the original Super Fan who ran circles around the Chicago Stadium.
"I know I'm not one of the superstars," he told me in soft tones. "I may not always know how to express it, but I' m very thankful. When the Bulls won their 1,000th (franchise) game Scottie Pippen gave me his (game) shoes. He said, 'They're yours homeboy'." Pippen is from Arkansas.
Mr. Lee was born in 1936 in Clarendon, Ark.
He was adopted as an infant to Frank and Viola Lee. His father died when he was four years old. Mr. Lee is survived by his long time companion Lorraine Williams,  a son Darnell, two grandchildren and several cousins.
No modern day figure spent more time involved with professional basketball in Chicago than Mr. Lee.
His hoops career began in the 1962-63 season for the now-defunct Chicago Zephyrs. He actually was a ball boy who retrieved loose basketballs in the stands. "The Zephyrs played at the Chicago Coliseum where there was a heat problem," he told me. "I had to go downstairs two to three days before game day and fill up the radiators with pails of water to keep the building warm. And the players all had the same shower. I remember how (Walt Bellamy and others) had to yell out who would shower first before the hot water ran out."
In the summer of 1966 original Bulls owner Dick Klein announced formation of the team. Mr. Lee wrote Klein a letter and became the Bulls' first hire. Two weeks later Klein hired his head coach, the late great John "Red" Kerr.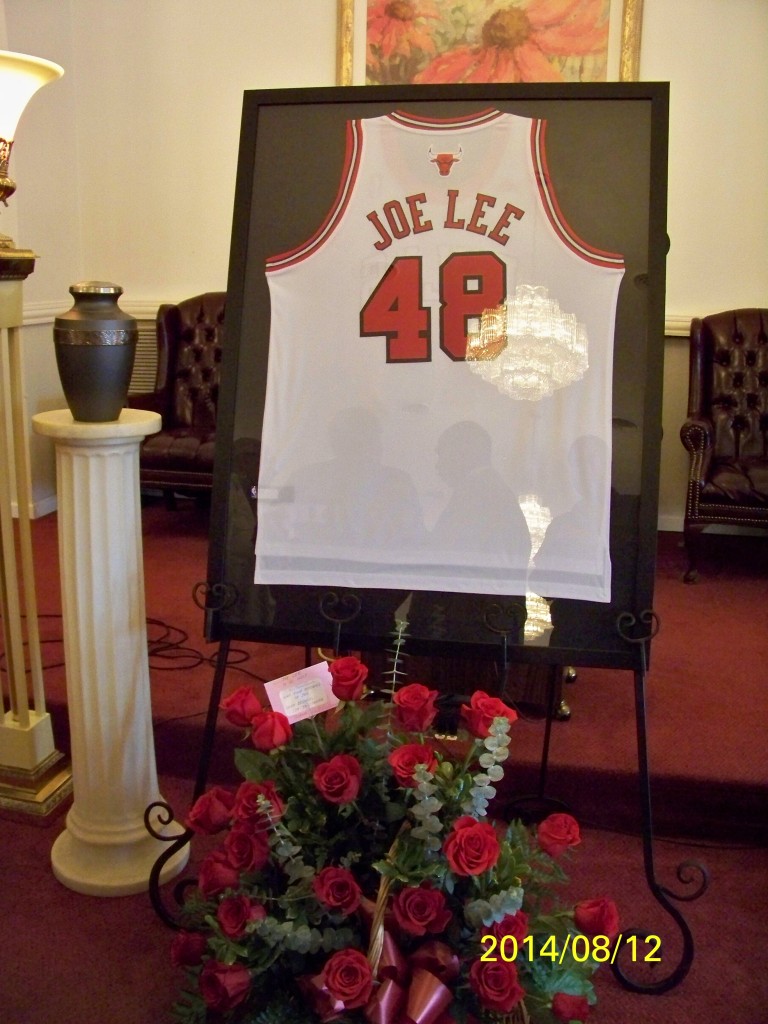 There were no Bulls players at Mr. Lee's memorial service at the W.W. Holt Funeral Home in Harvey, Ill. Newman reported "four or five" front office members attended and the Bulls organization sent a framed Bulls jersey with "No. 48, Joe Lee," honoring the years he served the team.
One of Mr. Lee's favorite songs, the Tamela Mann contemporary gospel ballad "Take Me To The King" was played at the service.
Bulls head coach Tom Thibodeau sent roses and the Bulls also sent a floral arrangement of white roses and lilies. "Joe loved roses," Newman said of a golden lion who could tame the giants.