SPRINGFIELD, MO.–It is nearly an hour before showtime at Luttrell's Auction and Live Music Barn on a recent Saturday night. An elderly woman in a purple sweater walks through four aisles of empty white plastic chairs to find a spot in the front row. This is her place in the world. There cannot be a sense of history without a place.
Peggy Mullins was married to country singer-songwriter Johnny Lafayette Mullins for 53 years.
He died in October, 2009 and that's when she started coming to hear music in the former feed store.
Johnny Mullins is best known for the top ten hit "Company's Comin," recorded in 1954 by Porter Wagoner. Mullins met Wagoner at the Ozark Jubilee in downtown Springfield. That was a big place back then.
Mullins had a way with words and jingles. He grew up in Barry County, Mo. and taught himself how to play guitar by swatting wasps. Between 1957 and 1982 he was a custodian for the Springfield school system. He titled his 1983 autobiography "America's Favorite Janitor."
 "I met Johnny in 1956 at the Ozark Manufacturing Company in Springfield," Peggy says before the main show featuring "The Barn Band." "He was a packer and I was upholstered chairs. He got fired (laughs) not long after we met. He got in trouble for fussing with his boss. We got married about six months after we met. Then he started working for the Springfield school system."
Peggy, 78, is packing a lot in on this early November day.
She has caught a 9 a..m.  show in Branson, about 30 miles south of Springfield. "I saw 'Who's Gonna' Fill Their Shoes," she says. 'It's about George Jones, Merle Haggard, Johnny Cash and Loretta Lynn. Then I came here. I love this place."
Her husband had the gumption Branson loves.  "Johnny was mainly a one man show," she says. "He didn't have a band. He wrote his own songs and sent demos to people. He had written 'Company's Comin' before I met him. Then Loretta Lynn did his 'Success (Has Made a Failure Out of Our Home in 1961)' and that was a hit for her. She called John for another song. That was an experience. I answered the phone because he was at work. Since she was from Kentucky and had blue eyes, he wrote 'Blue Kentucky Girl' for her. Emmylou Harris recorded it 15 years later."
Elvis Costello and Sinead O'Connor each recorded Mullin's "Success."  The Ozark Playboys, a former Luttrell's Auction Barn house band covered Mullins' "Angel In The Hills" for Springfield's own Top-Side label.
Long time Springfield guitarist D. Clinton Thompson (Morells, Skeletons, Park Central Squares) attended the Eugene Field elementary school in Springfield when Mullins was working there. "Mostly we just folded chairs and stacked tables," he writes in a Friday email. "He was a nice man but I didn't know he was a songwriter until I was told he was going to be on the Slim Wilson TV show (which aired 1964-75 from Springfield on KYTV-TV) singing songs he had written. I was only 11 and seeing someone I actually knew on TV was almost as exciting as seeing the Beatles on Ed Sullivan. He wrote country songs and I was not interested in country music at the time.
"Little did I know it was already an inescapable part of my life."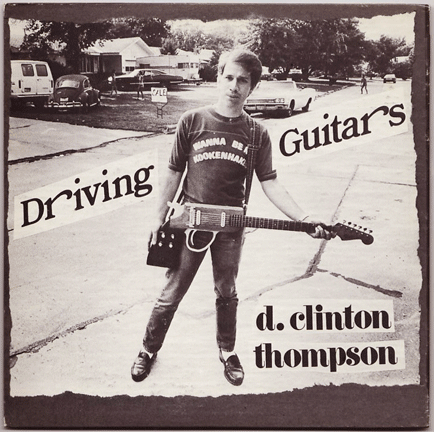 I'm glad our photographer Rene' Greblo takes a distant picture of Peggy.
It says a lot about the power of connection.
In his 1989 collection of essays, humanist-farmer Wendell Berry wrote, "A human community, then, if it is to last long, must exert a sort of centripetal force, holding local soil and local memory in place. Practically speaking, human society has no work more important than this."
Living their entire life in this remote big place of Springfield, Mo. Peggy and Johnny had two daughters and two grandsons. In his later years Johnny liked to play horseshoes and he dabbled in organic gardening. He never strayed far from the music which is why Peggy comes back to this place, a pocket-sized throwback of the Ozark Jubilee.
She smiles and says, "The Jubilee was a wonderful place to go. It was clean. No alcohol. They started out with fiddle, guitar and banjo. They didn't have drums years ago. Nothing was electric. They're losing that now and it makes me upset. I went to the Grand Ole Opry recently and it was loud, loud music. I like to hear my music. I like to hear the  words."
When Peggy Mullins hears the words she knows she is not alone.