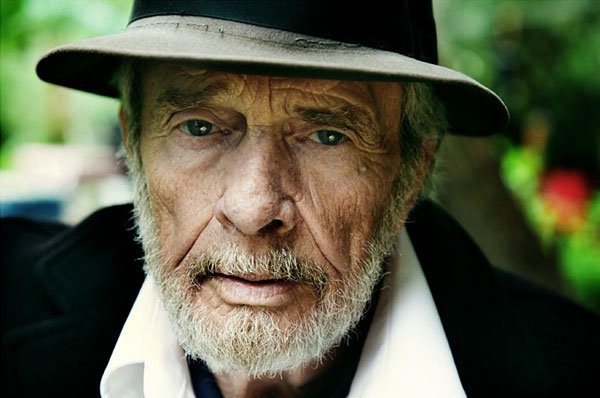 LOS ANGELES, Ca.—Merle Haggard was a friend of mine. And if you liked America's back roads, honky-tonks and remembered to open car doors for women, he was a friend of yours too.
Haggard died April 6 on his 79th birthday.
He died at his home in Northern California,. which was poetic. Haggard is as essential to the California landscape as John Steinbeck or Cesar Chavez. No person was too small for this musical giant, whose reach went beyond country into jazz, swing, blues and pop.
Merle was an empathetic songwriter, a bandleader, a romantic and a huge slice of American history. He was a loyal friend of the downtrodden. This one hurts.
Merle, his long time road manager Frank Mull and publicist Tresa Redburn never turned down an interview request from me. The music business is fickle. I could always count on Merle Haggard.
We last talked to Merle a little over a year ago for the Springfield, Missouri music documentary we've been working on. Haggard was gracious with his time before a show with Marty Stuart in Springfield.
Here's a link to Merle in our trailer:
On that spring afternoon Merle and I got to talking about transportation as we almost always did. Merle spoke of taking a bus to Springfield to try to get on the Ozark Jubilee television show but wound up getting some gigs at a strip club in Kansas City, Mo. Merle also worked his UFO theories into our conversations as he always did.
Bob Dylan is known for his never-ending tour, and indeed one of the great thrills of my life was seeing a few of the Dylan-Haggard shows (on Haggard's birthday) at the Auditorium Theatre in Chicago. Haggard won over the Dylan fans.
Merle was never-ending America.
He got a kick out of my left field questions.
In the fall of 2000 I was sitting in his "Silver Chief" bus outside of St. Louis, the only place in America where the Mississippi River meets Old Route 66. I asked Merle which path he would choose.
"The road," he answered with a smile and a sly pause. "Because the river goes to the ocean. And then you have to go around the world again to get back on the road."
Merle lived a life of somewheres.
He liked to keep moving but he wasn't a fan of change.
"Kern River" is one of the greatest songs about the fading American landscape ever composed. It moved me so much that I actually once drove to Bakersfield from Los Angeles just to see the dried up Kern River.
Merle grew up in a converted refrigerator boxcar in Oildale, Calif, just across the Kern River from Bakersfield. "I was at a truck stop in Bakersfield when I wrote that," Haggard told me. "We had been there two days. It had been 22 years since I finished Kern River (in 1984). I woke up that morning. I didn't know anybody in town. The whole place had changed. I wondered if I could finish Kern River again."
Anybody who throws Merle under the tour bus for the tongue-in-cheek crowd pleaser "Okie From Muskogee" is stupid. Haggard wrote about the migratory paths down the Will Rogers Highway (Route 66),   the seeds of the Dust Bowl in the San Joaquin Valley, angels and silver wings in the sky. In "Kern River," Haggard's aching baritone declared:
"I may drown in still water
But I'll never swim Kern River again."
"I was a stranger in my own hometown," he said. "I'm a time traveler."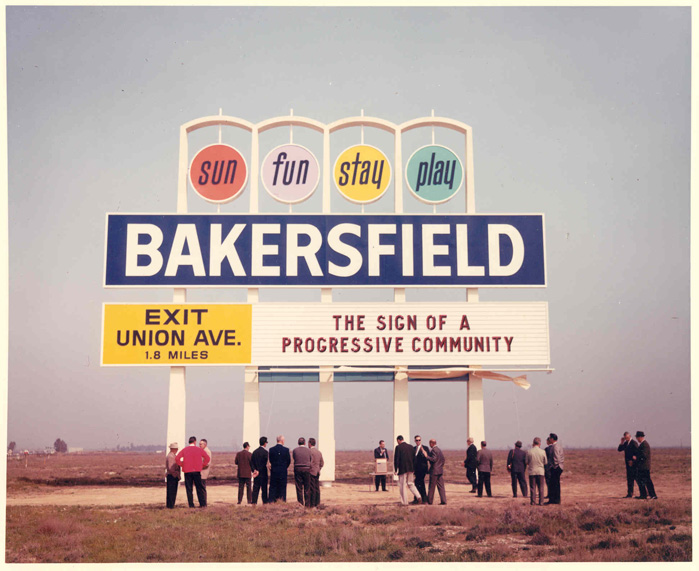 Haggard then asked me where I got my brown cowboy boots (Alacala's Western Wear in Ukranian Village) and then offered me a shot of George Dickel Tennessee whiskey. I'm a tequila guy but I did not turn this down.
I'm writing from the Best Western Sunset Plaza—which Jerry Buss sold to buy the L.A. Lakers—and the faux honky tonk Saddle Ranch Chop House is across the street. Probably will have a shot for Merle there tonight. Or maybe the Frolic Room,
Merle and I were talking and drinking under a full moon in 2000 when he was promoting his album "If I Could Only Fly." Merle sang the Blaze Foley title track at Tammy Wynette's funeral.
Merle recorded "If I Could Only Fly" in his Tally Studio at the foothills of Mt. Shasta near Redding in the Sacramento Valley. Merle had been making records out of his home studio since 1985.
" I believe in trying to reproduce honesty, what really exists," he told me. "I give them the bad with the good, which is against the grain of technology. Everybody's temptation is to perfect everything, and that makes everything bland. It's refined to the point it's boring.
"Everything is controlled to where it can't get out of line. Nobody can get too close to the mike. You're not going to hear somebody's lips pop. You won't hear a guitar scratch, no human noises at all. If everybody's 8 feet tall, then basketball don't mean much anymore.
"There's nothing as boring to me as perfection."
This is why Merle and I got along.
More than 25 years ago before he appeared at a county fair in Elkhart, Ind., Merle told me about the night that he was booked on the first worldwide 'Ed Sullivan' telecast with country singers Jeannie C. Riley and Minnie Pearl.
He never appeared.
They had me in for the part of Curly in Rodgers and Hammerstein's `Oklahoma!' So
I learned all that stuff and sung all them songs," Merle said, very seriously.
"As the week progressed and we got closer to the time of broadcast, they kept working these dance steps in for me. Now, I told them at the beginning, 'I don't dance, I don't do choreography and I don't want to. I might later on in my life, but not right now."
Merle tossed  out a crooked laugh.
"Well, they just kept shoving in a little more dance and a little more choreography and pretty soon I was dancing around this big set with each of those girls (Minnie and Jeannie) on my arms, when one of them fruiters (backup dancers) pinched me on the ass! That's just the truth.
"I went around the circle and Fuzzy (Owen, his manager) was standing in the wings and I said, 'Fuzzy, I'm heading for the bus after this next circle.' So we went around the circle and I waltzed right behind the curtain on to the bus.
"Jeannie C. Riley came out to the bus and cried for the next three hours trying to get me to come back in, She said I was going to ruin my career, and I said, 'Maybe so, but I'd rather do that than  embarrass myself in front of all the truck drivers and people I've built up over the years.'
About 10 years later I was on a talk show with Minnie Pearl and she said, 'I've always loved you, but the thing I love the most was the night you walked out on Ed Sullivan.' Ha! I'm not afraid of gay people or anything. I just didn't want to dance."
Johnny Mathis replaced Haggard.
Merle  had his first and most lasting success with Capitol Records producer Ken Nelson (Gene Vincent, Wanda Jackson, the Louvin Brothers) who basically left Haggard alone. "He sat there and diddled on a piece of paper while I recorded," Haggard said. "He made me feel like I had some wisdom, some information to give. But he also wanted to make sure we didn't offend anybody.
"One time he says, 'Merrrrle, do you suppose we should say anything about this interracial love affair?."  Nelson was referring to Haggard's 1969 ballad "Irma Jackson." Haggard wrote the song about society's intolerance of interracial relationships at the same time he wrote "Okie From Muskogee."
"I said, 'You're the publishing house'," Merle recalled. "I'm just the writer. You make the call.' So they didn't put it out. I'm just giving the news. Don't kill the messenger." A few years later Capitol Records finally released the "Irma Jackson" ballad.
I traveled the country to see this American treasure: a smoky honky-tonk in Taylorville, Ill., Cain's Ballroom in Tulsa, Ok, the mountain wineries of Saratoga, Calif. and of course the Ryman Auditorium in Nashville.
And I saw him with Willie Nelson in Branson:
"I felt like I was under more scrutiny in Branson than when I was in San Quentin," Haggard told me. "You couldn't go anywhere. The traffic was so bad you couldn't move. If you were sick, you'd have to puke in the parking lot. Willie and I agreed it was absolutely the worst year of our entertainment lives and we should have been given purple hearts for our contribution to Branson."
One of our most meaningful conversations was outside a dance hall in Indianapolis where Merle spoke of his donations to the permanent "America on the Move" exhibition at the Smithsonian's Museum of American History in Washington, D.C. In 1966 Merle had his first number one hit with "I'm a Lonesome Fugitive" and he pledged:
"I'm on the run/the highway is my home."
In 1935 Merle's parents, James and Flossie Haggard migrated down Route 66 from eastern Oklahoma to Oildale, Calif, near Bakersfield.
Merle and his sister Lillian Haggard Hoge donated nearly 30 objects the family saved from their migration. American history to the core. Lillian was 14 when the family left Oklahoma with her late brother James Lowell. (Merle was born in 1937).
"My family was of more fortunate nature than most," Merle said in measured tones. He seemed to enjoy to be talking about something more than music, but this DNA informed his art. "My family didn't come to California for the same reasons as others. They had a fire and got wiped out. They were doing all right in Oklahoma, as hard as the times were."
James and Flossie Haggard were farmers, but the fire destroyed the barn, a 1933 Model A Ford, cows, horses and feed and seed grains. To make matters worse, a 1934 drought starched the Oklahoma plains and the family made no money from crops.
"In those days, insurance wasn't around," Merle said. "So they decided to go out to California to see if it was actually 'The Promised Land.' They told me about the trip."
"They said it took them seven days to go from Checotah, Okla. south of Muskogee to Oildale, They had been out there before. They went in 1927, I believe and the roads weren't even blacktopped, They crossed the desert on railroad ties. Sometimes the sand would blow across and you'd lose the road altogether. In 1935 my dad drove a 1926 Chevy and they had everything they owned in the cargo trailer."
Country music will never again come from this point of view.
And there's more. Merle continued: 'There was a guy with a bicycle climbing this long hill. My family had stopped for water. My dad said to the bike rider, 'Hey, throw that bicycle on top of the trailer.' And the guy hung on the side of the car on what they called a running board in those days. Dad took him up that hill. And after he got him up that hill, he got the bike and rode along the back while holding onto the trailer. He pulled him nearly all the way to California.
The journey was full of surprises and self-reliance.
Haggard recalls, "My dad lost his transmission just as they started to cross the Colorado River in Needles, Calif. I remember him telling me how he worked on it all afternoon. Some bolts had broke He used wire from a nearby fence to wire it together. They left that night to start across the desert because it was so hot. And it was still 114 degrees at midnight in Needles."
The Smithsonian received a metal trunk that held the Haggard's family possessions during their journey and Flossie's metal-box Empire camera. Flossie's snapshots depict the 1926 Chevy, the cargo trailer and Route 66 scenes.
Merle was always fussy about awards and stuff but he was truly  touched that his legacy would be part of the Smithsonian. He wanted me to mention the gift of  gospel songbooks Celestial Joys (published in 1932) and Leading Light (published in 1935) from his father's collection. James Haggard sang bass in a gospel quartet.
I did. And I will again.
Merle had a concert shtick that I never grew tired of. He would introduce his excellent band The Strangers to each other, The band would amble around the stage shaking hands with each other while Merle looked down with that wry, approving smile of his.
But Merle Haggard was no stranger to the American spirit.
His music and his emblem championed all that is good, hopeful and true. He was a friend to anyone who listened with an open mind.  I'm going to miss him being part of this world.