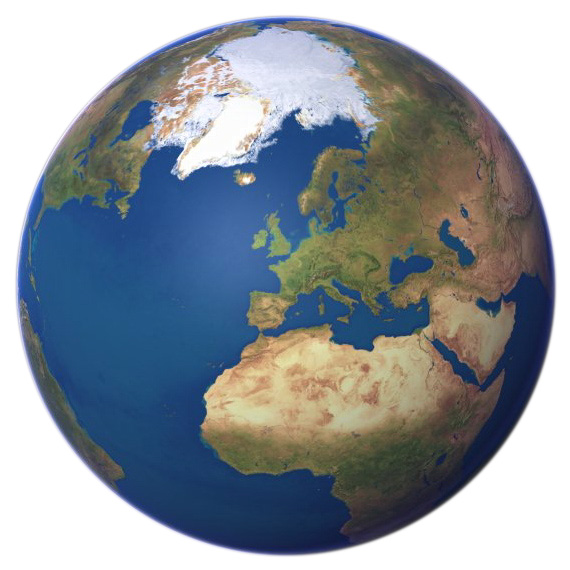 CHARLESTON, S.C.–Only by traveling do you discover where you belong.
I have been down that road a couple times this summer, whether it was dancing to Beach Music in the sand of North Myrtle Beach, S.C. or just taking a memory trip under a full moon to the Prairie Lights Bookstore in Iowa City.
But a lasting image of the summer of 2014 is seeing my friend Mike Veeck addressing the Charleston River Dogs fans after "Disco Demolition 2" at Joseph P. Riley, Jr. Park in Charleston, S.C.
Besides Veeck, I would argue I am the only other person who has attended both Disco Demolitions. The July 19 event involved blowing up Justin Bieber and Miley Cyrus records in a large hand crafted boom box that was placed at second base after the game. And this was not a double header like the July 12, 1979 smack down at Comiskey Park in Chicago that forced the forfeit of the second game against the Detroit Tigers.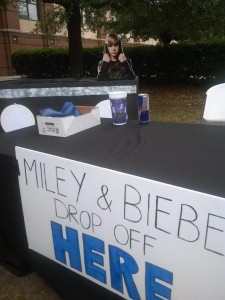 "Disco Demolition 2: You Better Belieb It" was a sell-out with 6,259 fans filling the house for the Class A affiliate of the New York Yankees. Veeck told me before the game that fans and not the front office had requested a second Disco Demolition. There was a tounge-in-cheek (sorry Miley) sense of anticipation after the game as the River Dogs showed Chicago television news footage of the Comiskey event on the center field video screen. A handful of players from the visiting Augusta Green Jackets watched from the dugout. I was amused by the four Charleston policemen who lined the field in case of a "riot" or something.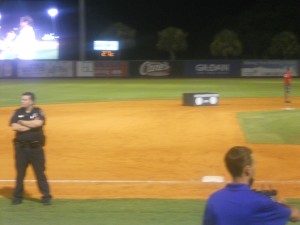 Nothing happened.
But something happened within Veeck's words.
He sincerely thanked the Charleston fans for understanding his whims and making him feel like he belonged since he arrived in Charleston in 1996.
Besides being promotions director for the White Sox in 1979, Veeck has been involved with minor league teams in Butte, Mt., Fort Myers, Fla., St. Paul, Mn., the minor league version of Miami Miracle (one of the first teams he co-owned with Chicago Cubs fan Bill Murray) and a short lived stint with the Tampa Bay Devil Rays where he marketed a Lawyer Appreciation Night in which attorneys were charged double for admission.
I've talked to Veeck on and off over the past 25 years and I know of his challenges in growing up under the shadow of his Baseball Hall of  Famer father Bill Veeck, former White Sox owner.
Veeck's words of belonging resonated with me. I was driving around the south this summer working on my next book. I had conveniently put Charleston on my agenda to fetch a Bill Veeck "Bobble Leg" doll, which  was the main hook of the July 19 game.  Bill Veeck would have turned 100 on Feb. 9. I also needed to do a follow-up interview in Charleston.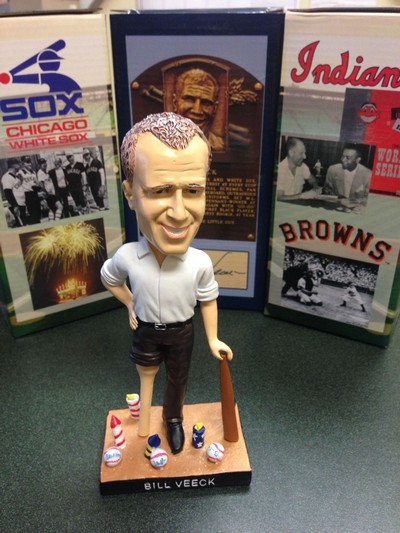 It was my second trip to Charleston this baseball season. The first visit was on May 29 and I was just embarking on a  reaffirmation of fun and spirit after leaving my job of 29 years.
Veeck is something of a guru for me.
I keep a copy of his business book "Fun Is Good (How to Create Joy &  Passion in Your Workplace and Career) " [With Pete Williams, 2005   Rodale Press] next to my desk–right next his father's "Veeck as in Wreck." I live by some of these ideas.
Mike Veeck writes that when you maintain a childlike curiosity you develop a  mental edge. For example, when his father was a consultant for National Bohemian Breweries he was curious why beer didn't come in square cans.
Bill Veeck, a fine beer drinker, maintained you could get 25 per cent more beer in a milk-carton shaped beer can. He was told the idea wouldn't work because square cans couldn't roll down conveyer belts.
But Veeck never stopped being curious.
This is what I was worried about in late May, just a few days before my birthday. Where did I belong? Can you learn fun? I was curious to find answers.
"Absoutely," Veeck answered. "You can learn fun. You have to have plans. And you have to arrange the plans. The best things I've found  are unannounced things. Unannounced time off. And change something in the office every week and see who notices it. You gotta have kids day.  Hang real art that touches people, not something some guy bought because his job is procurement. Hospital workers and education administrators–not teachers–used 'Fun is Good'  People who get  stretched. Police forces."
Riley Park is on a peninsula west of downtown Charleston near the banks of the Ashley River. The stadium features a "Shoeless Joe's Hill" on a berm in the far right field corner. The section honors former Chicago  White Sox "Shoeless" Joe Jackson. "They gotta put him in the Hall of  Fame," Veeck said as he looked out at the corner. "He's a South Carolinian. He wasn't smart enough to be in on the (Black Sox) fix."
Veeck said the Cubs invited him to represent the Veeck family at a 100th Wrigley Field Anniversary event this season. "You know for the  first time I'm worried about my reputation!," he cracked. As of Aug. 11  there's been no word of honoring the Veeck family at Wrigley Field,  even though it was Bill Veeck who came up with the idea of planting ivy on the outfield walls. His father William Veeck, Sr. was president of  the Cubs from 1919 until his death in 1933.
Veeck is also worried about the future of baseball.
"Pitch counts are killing the game," he said in May, before Cubs manager Ricky Renteria went nuclear with his drawn out replay appeals.  "I hate them. But for the first time people from the major leagues are zeroing in on the minor leagues. When you and I first met what used to be  'bush' suddenly is if they can monetize it they love it. They're moving  men and women up from the minor league front offices into the major leagues. That's their effort to relate to kids marketing. Look around. You can see how much younger it is here. These kids all flip baseballs  into the stand and sign autographs. If you have 40 Derek Jeters,  baseball is in much better shape. Access, access. You gotta get that ball in the hands of a 7-year-old.
"Then you have a fan for life."
Besides Charleston, Veeck is involved in ownership with the Hudson Valley Renegades (a Tampa Bay affiliate) and the independent league  River City Rascals near St. Louis, the Normal Corn Belters near  Bloomington, Il. and the St. Paul (Mn.) Saints. "The Replacements are  playing Sept. 13 at our stadium in St. Paul," he said. "They sold out in 10 minutes." Remember, it was Veeck who came up with the then-unprecedented idea of the Bob Dylan-Willie Nelson 22-city 2004 minor league baseball stadium tour that he took to Jam Productions in  Chicago.
I did pitch the "World's Largest Shag Dance" to Veeck for his South Carolina ballpark. He hasn't got back to me yet.
Here is an example of Shag dancing to Beach Music in the Carolinas:
There were more than 6,000 fans at the May game in Charleston due to a "Thirsty Thursday" dollar beer promotion. "I'm so excited," Veeck said. "This is the biggest crowd we've had since the last week of last year."
The River Dogs had partnered with Palmetto Brewery in Charleston to serve the limited edition Homefront IPA—a pale ale  brewed with oranges and aged with Louisville Slugger baseball bats! Since I drove to Charleston last month I was able to bring home a couple of remaining six packs I found at a place called Bottles in Mount Pleasant, across the river from Charleston.
Of course I was curious.
I found out the brewmaster is former Seattle Mariners/Baltimore Orioles pitcher Chris Ray. While he was pitching for Seattle in 2011 he approached Fremont Brewing in Seattle. Ray created a recipe where unused maple bats are added to conditioning tanks as part of the beer's conditioning process. Ray retired in 2012 and along with his brother now owns and operates the Center of the Universe Brewing in Ashland, Va.
When Homefront IPA hit the streets in May, 100 per cent of proceeds benefited Operation Homefront, which provides emergency financial assistance and other needs to family members of wounded warriors and other service personnel. The effort, called "Hops for Heroes" expected to raise more than $200,000 through 800 limited edition barrels brewed by 11 breweries across America.
Veeck said he is working on another book, "Another Boring Derivative Piece of Crap Business Book." He smiled at his full stadium and said, "That's the name of it. It's stories. People talk about Millennials and especially guys my age (63), talk about them in condesending terms. I'm going to tell you these kids are smarter than I ever thought of being. And fun resonates with them. I was at a seminar at Wichita State last week. People are, 'Why are you so pro-Millennial?' I answered, 'Very simple. They watched their fathers and mothers lose their farms. Have their 401 k depleted. And we were just sorting tickets with two 21 year old interns. One of the young women said, 'I'm having a blast doing this.' That's not the way people usually feel about internships. The guys in my generation should be worshiping at their temples instead of 'Fun? Why do I want to have fun?'
"Because it is over in a blink of an eye."
I'll be dishing  Cubs-White Sox in a gallery talk at 4 p.m. Aug., 15  at the Elmhurst Historical Museum, 120 E. Park Ave. in downtown Elmhurst. The free talk is in conjunction with the museum's current exhibit, "Sox V.S. Cubs: The Chicago Civil Wars."  I will try to explain how even though my first major league game was at Old Comiskey Park, I became a Cubs fan.